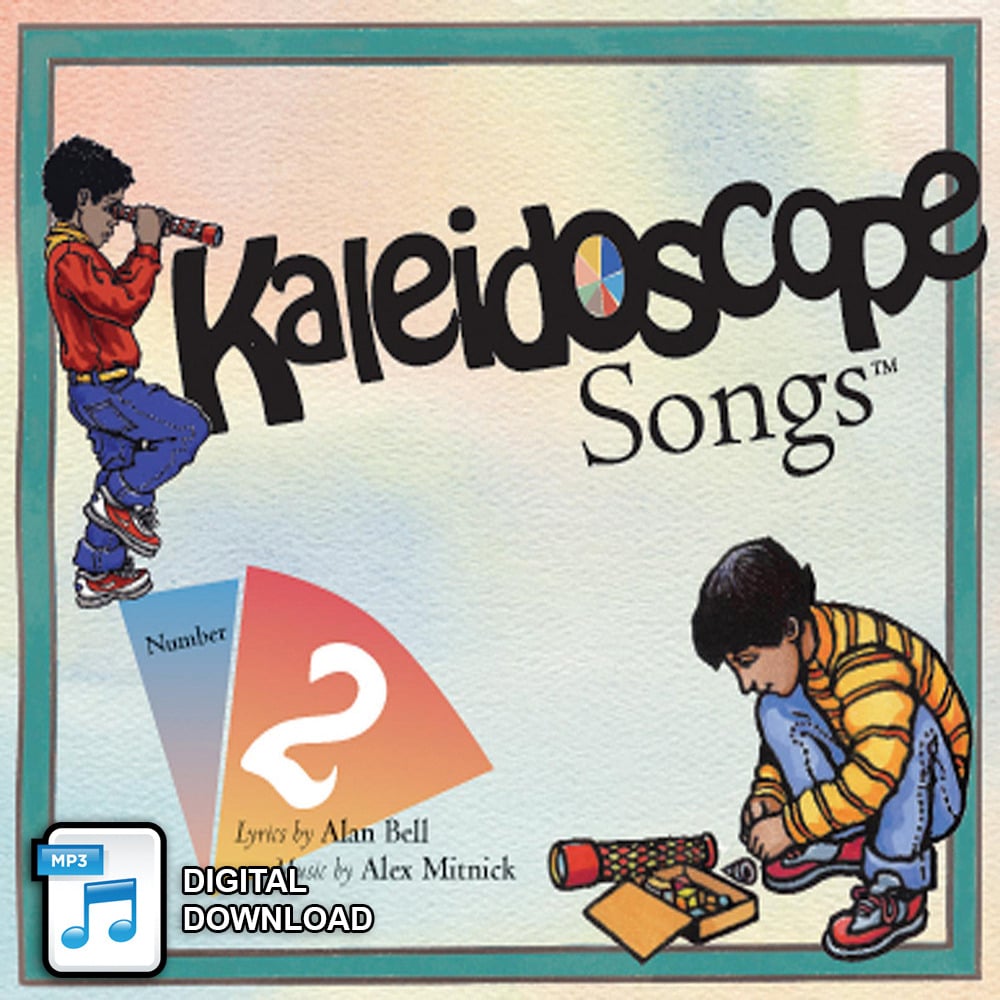 Kaleidoscope Songs Number 2 (Digital Download)
$

10.00
---
---
Kaleidoscope Songs Number 2, released in 2006, takes us into the adventures of life where we discover all the thoughts and feelings we share on the journey of growing, knowing and loving to live.
2006 Winner of the Adding Wisdom Award from Parent-to-Parent.com
2006 Winner of the Children's Music Web "Best Album For Older Children (8-12)"
Kaleidoscope Songs Number 2 continues in the same vein as Number One - Children's songs for growing, knowing and learning to love life and all that it has to offer us.
Songs like "I'm So Glad", "When I Cry", "Don't Say NO!" and "So Blue" bring us into the experiences of life that we all share. When we come together as a family, as a classroom, or as friends and sing these songs all of the thoughts and feelings that we have in common are revealed. When we experience this unity we learn to open our hearts and to see all life as beautiful.
It is our wish that these songs become the songs of childhood - that learning to love, to talk, to express one's self, to share, to be open to life will carry on through adulthood making our world a better place for all to live.
Guitars, percussion, french horns, trumpets, drums, pianos, violins and lots of children's voices make Kaleidoscope Songs Number 2 musically rich and engaging for both children and adults.
Don't be surprised if the CD keeps on playing after the kids are dropped off at school!
1. I'm So Glad
2. Everything Opposite
3. Good Day/Bad Day
4. When I Cry
5. Don't Say NO
6. The Laugh-a-lot Song
7. So Blue
8. My Toys
9. It's Not Fair
10. Birdsense
11. Nothing
12. A Way With Words
13. Again!
14. Dream
15. Snow Day
16. Fire Is Fierce
17. Water Lily
18. Rock Of Ages
19. Sleepy Time